Complete Towing & Automotive Repair Service
Complete Auto Service Center
Automotive Repair Center in Clarksville, TN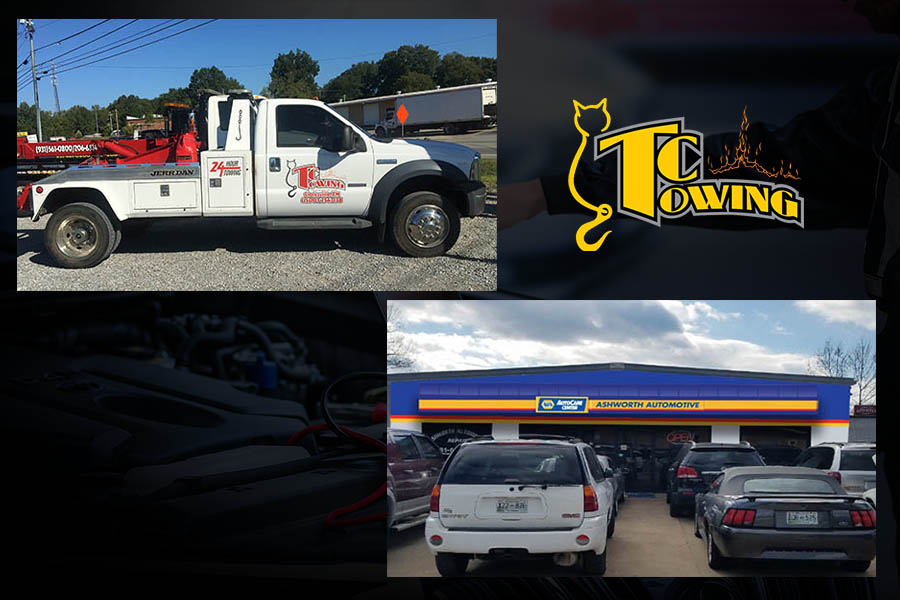 Thank you for visiting our site, we strive to be the best repair center in Clarksville, TN.  TC Towing & Auto Repair Center serves Clarksville, TN and surrounding areas.  TC Towing & Automotive Repair Center has over 20+ years of auto mechanic sales and servicing including small to large vehicle repairs.
TC Towing & Auto Repair Center offers only the courteous and professional care for your vehicle.  Our professional trained auto mechanics can go right to the problem saving you time and money.
Full Service Towing & Repair Center
Offering a full roadside towing service, we can pickup and deliver your vehicle or trailer to our full service repair center for all your repairs.
TC Towing Service of Clarksville, TN is a professional towing service located in  Clarksville, TN.  No matter if your in a personal or commercial vehicle, we offer a towing solution and emergency roadside assistance 24 hours a day 7 days a week.  Don't trust just anyone to tow your vehicle, TC Towing will tow your vehicle to any location and do it safe and affordable.  We also offer a full service automotive repair center.
Your full towing & automotive maintenance and repair center
If you're looking for a local auto repair shop you can trust, consider TC Towing & Auto Repair Service. For reliable, quality, expert automotive repair and personal, friendly customer service. Serving for over 24+ years, we've been providing our friends and neighbors throughout Clarksville, TN with dependable, trustworthy auto repairs.
A True Alternative To The Dealer
Looking for an affordable alternative to the high prices at your local dealership? TC Towing & Automotive Repair Service can help. Supported by a team of ASE-Certified technicians who receive ongoing training in auto repair services, we're able to offer you dealership-quality knowledge and experience, without dealership pricing.